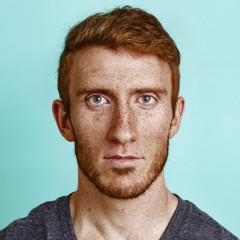 Brandon Swan
Realtime VFX / Illustration / 3D
Savannah, United States of America
About
Working full time as a Real Time VFX artist at Undertone FX, and pursuing freelance work in 2D and 3D on the side as well! Outside of that, I own Halseo along with two partners, where I was the Creative Director on Battery Jam, which released on PC and Nintendo Switch. I also worked as an artist at Sparkypants on their debut title Dropzone. I graduated from Savannah College of Art and Design in 2016 with a degree in Game Art and Design and have worked at various small studios since then.
Skills
Digital Painting
3D Modeling
Digital Sculpting
Game Design
VFX
Realtime VFX
Software proficiency

Photoshop

Illustrator

CLIP STUDIO PAINT
Unreal Engine

Blender

ZBrush

Maya
Substance Designer

Quixel Suite
Productions
Video Game

Dropzone

Year

2017

Role

Artist

Company

Sparkypants
Experience
During my time at Undertone FX I have worked on Midwinter Entertainments first title Scavengers. Built in UE4, I've been responsible for Cascade based particle systems for player abilities, various guns and melee weapons, grenades, post process status effects and complimentary particle systems, as well as master material set ups, texture creation (hand painted/Substance), and various incremental tasks where needed.

I and two business partners formed Halseo, where I took the role of Creative Director for our first title, Battery Jam. I lead our team through company and team management, art direction and concept art for the game, created 3D Assets for engine, as well as most of our marketing content and all of our branding

During my time at Sparkypants I created illustrations and graphics for social media use for their game Dropzone. I also created storyboards and animated rough cuts for content release trailers.

Hired to create six character concepts and models to be used as player pieces for a board game production.