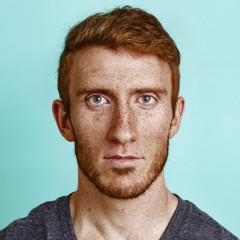 Brandon Swan
Realtime VFX / Illustration / 3D
Savannah, United States
About
I'm working full time as a Real Time VFX artist at Undertone FX, and pursuing freelance work in 2D and 3D on the side as well! Beyond that, I own Halseo along with two business partners, where I was the Creative Director on our first title Battery Jam, which released on PC and Nintendo Switch.
Savannah College of Art and Design - BFA in Game Art and Design - 2016
Skills
Realtime VFX
VFX
3D Modeling
Digital Painting
Digital Sculpting
Game Design
Software proficiency

Photoshop

Illustrator

CLIP STUDIO PAINT
Unreal Engine

Blender

ZBrush

Maya

Substance 3D Designer
Productions
Video Game

Dropzone

Year

2017

Role

Artist

Company

Sparkypants
Experience
-Worked primarily on Midwinter Entertainment's first title, Scavengers, and various internal projects as a primary VFX artist.

-Created Cascade based particle systems for player abilities, guns, melee weapons, grenades and environmental effects.

-Scripted and integrated various Blueprints for FX functionality

-Authored master materials and their instances for use in numerous effects, as well as post-process materials for status and environmental effects.

-Generated hand painted and Substance Designer based textures.

- Formed company with two partners where I lead development on our first release, Battery Jam.

- Organized and ran company, managed team and contractors.

- Created concept art, and 3D engine content for in game use, marketing art, as well as graphics, branding and content for website, conference booths and clothing.

- Created illustrations and various graphics and content for marketing campaigns.

- Produced media for in game content marketing as well as corporate partnerships with companies such as Alienware, and numerous Esports organizations.

- Devised storyboard and animatic creation for content release trailers.

- Produced concept art and 3D assets for six characters for a class based combat board game.

- Lead a team of four artists during the creation of a card game that went on to win runner-up for "Best Light Game" at Saltcon 2014, and land a publishing deal.

- Created over 150 illustrations for various cards in deck, it's expansions and box art.

- Worked with Publishing partner to finalize content for commercial release.