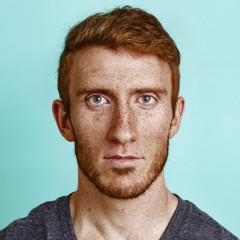 Brandon Swan
Creative Director and Concept Artist at Halseo
Savannah, United States of America
About
Working full time as a Real Time VFX artist at Undertone FX, and pursuing freelance work in 2D and 3D on the side as well! Outside of that, I own Halseo along with two partners, where I was the Creative Director on Battery Jam, which released on PC and Nintendo Switch. I also worked as an artist at Sparkypants on their debut title Dropzone. I graduated from Savannah College of Art and Design in 2016 with a degree in Game Art and Design and have worked at various small studios since then.
Skills
Digital Painting
3D Modeling
Digital Sculpting
Game Design
Software proficiency
Photoshop
Illustrator

ZBrush

Blender

Maya

Quixel Suite

Marmoset Toolbag
Unreal Engine
Productions
Video Game

Dropzone

Year

2017

Role

Artist

Company

Sparkypants
Experience
I've been working as a realtime VFX artist at Undertone FX where I have largely focused my time on UE4's Cascade particle system, and various shader and blueprint set up and logic on Midwinter Entertainments debut title Scavengers. We use numerous other game engines such as Unity, Lumberyard and more, and have been getting our hands on new tools such as UE4's Niagara editor as well.

I and two business partners formed Halseo, where I took the role of Creative Director for our first title, Battery Jam. I was responsible for concept art and art direction for characters, environment, UI, and creating marketing content. My role expanded into business management as I organized our team, ran our books and email, as well as ensuring we could address hurdles that came up during production.

During my time at Sparkypants I created illustrations and graphics for social media use for their game Dropzone. I also created storyboards and animated rough cuts for content release trailers.

Hired to create six character concepts and models to be used as player pieces for a board game production.